Hello Beauties, I hope you are all having an amazing Friday! I hope you all can learn a few tips on today's post because I will discuss the 10 best drugstore products for oily skin. Summer is right around the corner and we need to make sure our skin looks and feels great! I've had a few people ask if I could create a post on the drugstore products that I use. Hopefully, you will see why I use some of these products on my skin.
---
Cleansers
Cetaphil Normal to Oily Skin Daily Facial Cleanser, 16.0 FL OZ
 is a product that I use on my skin when I travel or when I run out of the expensive stuff haha, I've never had any issues using Cetaphil products on my skin. Leaves your skin feeling amazing and non-greasy which is always a plus.
Another product I used a lot when I was younger and realized I had oily skin was Simple Kind to Skin Foaming Facial Cleanser Facial Care 5 oz
. When using this product I noticed that it removed all traces of makeup and I only had to apply a small amount of this product. It lasts for a long time and the price is super affordable. However, none of the stores in my area carry this product anymore so I don't like the fact that I have to purchase it online when I need it.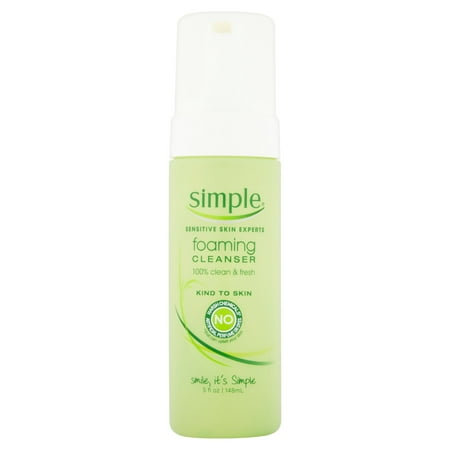 ---
Toners
It's so important to use a toner after you cleanse your face. You never know what could be left on your skin after you wash your face. If you've used a toner in the past, then you know how important this step is in your skin care routine. I love using toners and I tend to use witch hazel as a toner for my skin. Witch hazel has many benefits for oily skin and that's why it's one of my favorites. I mainly use Humphreys Witch Hazel Astringent, 8.0 FL OZ
or Thayers Witch Hazel Astringent with Aloe Vera, Peach, 12 Fl Oz
. I've never had any issues with either brand nor the ingredients used in either products. I've seen many people recommend Thayers but honestly I believe both products work and I always stock up on both brands.
---
Moisturizers
One of my go to moisturizers is Olay Complete Combination/Oily Broad Spectrum SPF 15 All Day Moisturizer with Sunscreen 6 fl. oz. Box
. I was a bit skeptical about trying this product but when I went to New York, last year I forgot to pack my moisturizer and needed one asap. I checked the reviews online and decided to give it a try. I honestly like it because it makes my skin feel hydrated. I only use this moisturizer in the morning because of how it leaves my skin feeling refreshed. It absorbs quickly and it does not clog my pores. My skin did not have a bad reaction to this moisturizer. It also contains SPF 15 and if you've read any of my previous blogs I always look for moisturizers that have some type of SPF.
Another moisturizer that I use from time-to-time is Neutrogena Hydro Boost Water Gel, 1.7 Fl Oz
. The first time I used this product I was at a friend's house and she told me how she had finally found a product that really helped her combination skin. She kept begging to give it a try because she wanted me to feel the same way she felt with this product. I finally gave in and realized how smooth my skin after trying it. The following weekend I went and purchased this moisturizer because summer was right around the corner and I love using a face moisturizer leaves my skin cool and relaxed early in the mornings.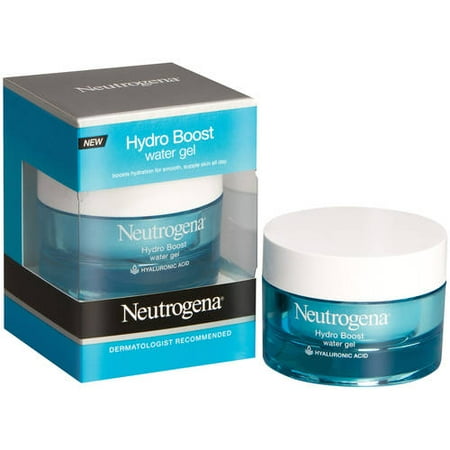 ---
Makeup Remover Wipes
I really don't use makeup remover wipes as much as I used to since I've been using micellar water to remove my makeup ever since I found out about it. However, when I travel I do use makeup remover wipes and mainly prefer Neutrogena Makeup Remover Cleansing Face Wipes, 25 sheets, (Pack of 2)
because with one wipe my face is clean. It also leaves my skin feeling soft and refreshed.
Another brand of makeup wipes that I have used in the past is Simple Kind to Skin Cleansing Facial Wipes. When I was younger I used the whole face wash, toner, and moisturizer from Simple. My skin never had a bad reaction to any of the Simple Products. When I begin using makeup I purchased the simple wipes and noticed that it would unclog my pores. Due to having oily skin I'm always skeptical to new products but when I find a product that works I will literally use it forever.
---
Spot Treatment
My all time favorite overnight spot treatment is Pomada De La Campana Medicated Cream – Crema Medicada 1.2 Oz (3 Pack)
because it will literally cure any zit overnight. Due to my oily skin I cannot wear a full mask of Dr. Bell's Pomade. It is very useful to those individuals that have dry skin during the winter months. However, since my skin is oily I can only apply Dr. Bell's Pomade overnight to a zit. Usually, by the time I wake up the zit is completely gone or close to gone. This product has never failed me and my great-grandmother, grandmother, and mother swear by this product. Another reason I love this product like the rest of the women in my family is that I can apply it overnight on my lips. I try to prevent my lips from becoming dry or chapped during the winter months by using Dr. Bell's Pomade on my lips overnight.
---
Which Product Will You Use?
I hope you all have enjoyed the list of products that I have complied in this post. All of the products on this post have really helped my skin at different phases at breakouts, however, none of these products have cause a reaction to my skin. They have worked for me in the past and they continue to work for me even now. If you've used or know of other products that are must haves for oily skin please let me know by leaving a comment below. Thank you so much for checking my post.