In this post I will be discussing the benefits of witch hazel for oily skin. There are many products on the market that help reduce skin issues, especially acne. However, most of the products that one may purchase during their acne phase are made with synthetic chemicals, fragrances, preservatives, and other additives that do no belong on anyone's skin.
What is witch hazel? Witch hazel is a plant, the leaf, bark, and twigs are used to make medicine. Witch hazel may be applied directly to the skin for itching, pain, inflammation, acne, redness and irritation.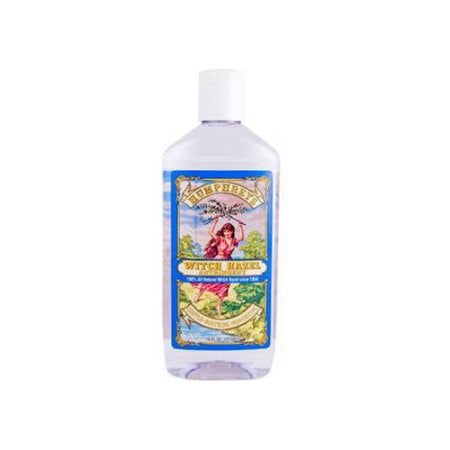 Due to the chemicals in witch hazel when applied directly onto the skin, it may help reduce acne, inflammation, and fight bacteria. Therefore, if you begin to experience breakouts or are fighting acne, using just witch hazel may not be enough. That is why you will find many products that include witch hazel along with other ingredients to help fight acne.
Witch hazel acts as an astringent to help shrink your pores, soothe your skin and reduce inflammation. It's considered a natural astringent that will balance the moisture and oil in your skin. There are many benefits to witch hazel, however, this post will focus on the benefits for oily skin.
It is important that if you begin to use witch hazel that before you actually apply it to your face that you test it on a small area near your neck to make sure you do not have an allergic reaction to it. I always wait to test any product 24 hours before implementing it to my skin care routine.
Acne
As stated above, witch hazel is considered a natural astringent that contains tannins. Tannnins helps reduce the excess oil production on your skin. Witch hazel is also known to prevent dirt, dead skin cells, and acne-causing bacterial from entering and clogging your pores. This is one of the reasons why witch hazel is one of the most popular natural acne treatments and you can see that it is used in many over-the-counter treatment gels, toners, washes, and lotions.
One of my go-to toners is from Mario Badescu. After cleansing my face I use this toner. Depending on the condition of my skin. When I travel I always carry this toner in a travel size. I'e noticed that when I travel for a week or longer my skin begins to experience breakouts. Furthermore, to avoid redness I make sure to carry witch hazel and my travel to-go toner.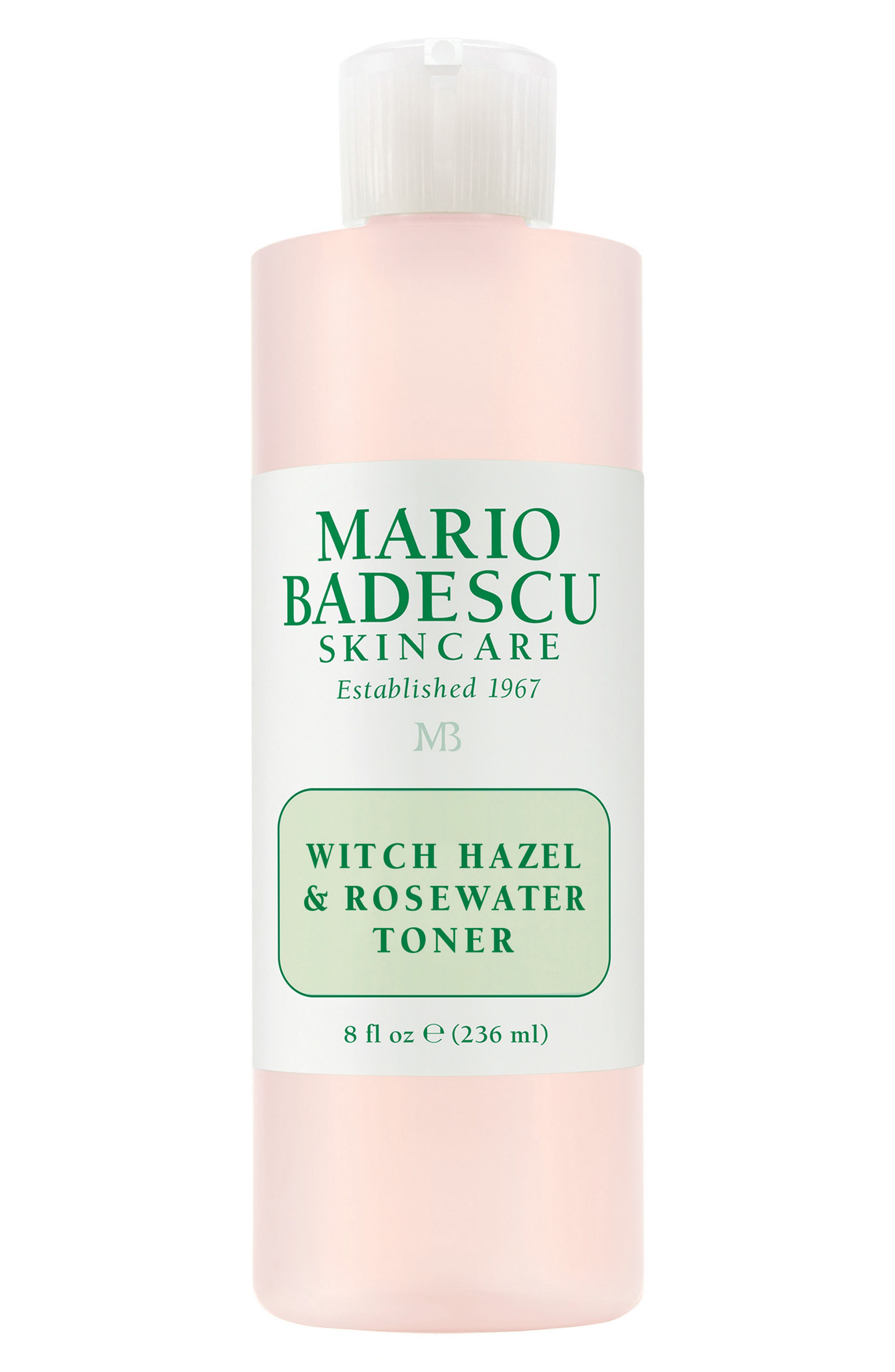 Reduces Redness and Irritation
Due to it's limited research, witch hazel has been used to treat redness and irritation due to its anti-inflammatory effects. Many people apply witch hazel to a cotton ball/pad and apply it directly onto the affected area. It's important to test any product you will apply directly to your face on your neck at least overnight.
There has been some research that suggests that applying witch hazel topically to sensitive skin may be beneficial in the treatment of irritated or broken skin.
e.l.f PORE TONER BALM
This product purifies the pores and instantly tones the complexion with a cool, refreshing application. After using this product I noticed that it reduced the redness on my skin and it also lessens the appearance of pores. This product is also enriched with Green Tea and Witch Hazel which is a win-win if you ask me.
Reduces Natural Oils on the Skin
If you have oily skin or combination skin then using witch hazel on those shiny areas may help your skin care routine. Additionally, witch hazel can be used with a moisturizer for oily skin. There are many benefits why one would use witch hazel on their skin. Research indicates that witch hazel significantly removes excess oil and continues to control sebum levels over time. This is another benefit to using witch hazel to reduce the natural oils on your skin without drying out your skin.
There are many products available on the market, however, you need to research and test the products that you decide to use on your skin. Everyone's skin is different, yet we are all after the same thing CLEAR skin.
e.l.f PREP & BLUR STICK
Often when I travel I take this little magic primer stick with me because it really helps blur pores and any fine wrinkles one may have.
e.l.f ACNE FIGHTING SPOT GEL
This one is a secret of mine, I was once told about this product. I purchased it online and used it once and to my surprise, in the morning the blemishes were either gone completely or noticeably smaller. The price was also very reasonable and I knew I was not losing on any money if this product did not work for me.
Conclusion
Witch hazel is an astringent that is often used as a natural topical remedy. It contains several compounds with potent anti-inflammatory and antiviral properties that help fight against acne and other skin issues.